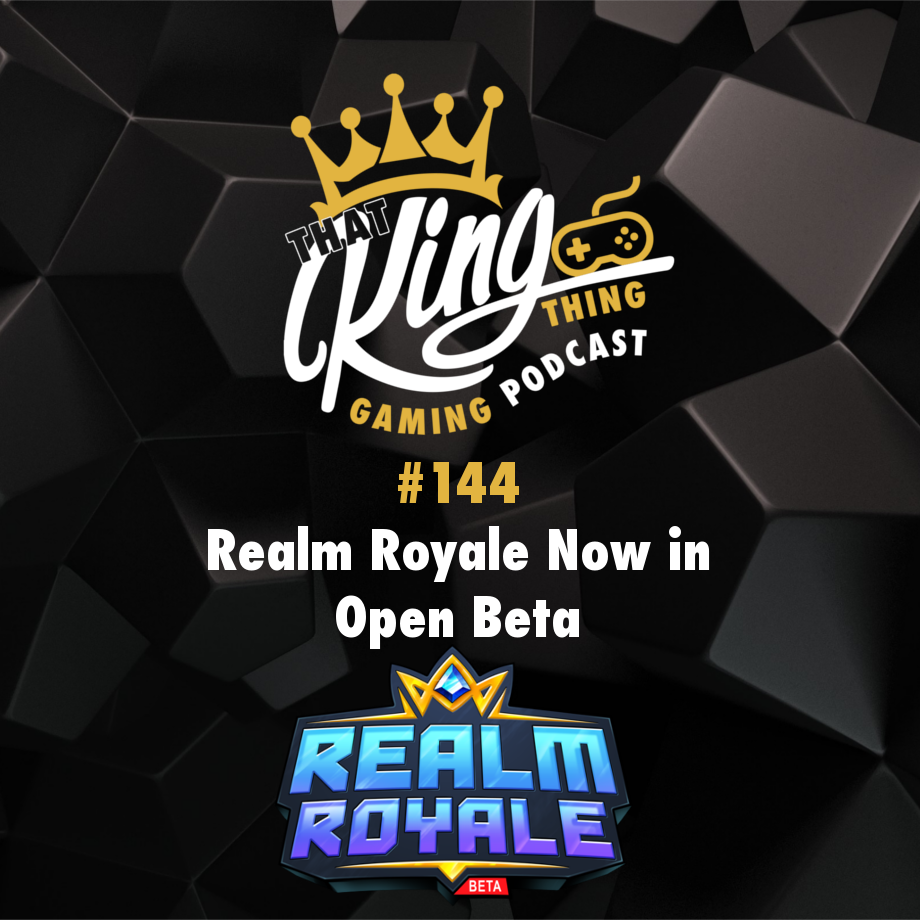 Realm Royale has gone into open beta on PC, Xbox and now PS4. We discuss the beta and the changes to the classes and weapons in the latest update. We also chat about Switch sales figures, play Joshua's clock based game and try and find a forfeit for James...
Buy a t-shirt or a mug or a hat or a hoodie or something. It'd be cool and gives us a bit of money towards making the show & please, please check out our Patreon page and support us to help make things even better!
Merchandise Shop - Become a Patreon - Join Our Discord
Follow us:
Twitter - Facebook - Instagram - ThatKingThing.com
Thanks to:
James Hargreaves of DeeJayOne for our outro remix of the main theme
Rob Harrison of Gamma Radio for "Time To Play A Game"
That King Thing Gaming Podcast (TKT) is Thomas King, Joshua King & James King. 3 Lifelong gamers who discuss weekly gaming news, games in general and challenge each others knowledge. From xbox to Playstation & Nintendo to PC, join the King brothers for comedy & laughs in the gaming world.
Gaming | Gamers | Microsoft | Xbox | Xbone | Sony | Playstation | PS4 | Nintendo | Switch | Realm Royale | Beta | Paladins | Hi Rez | Hi-Rez | Elder Scrolls Online | ESO | Eslweyr | Rocket League | Rocket ID | RocketID