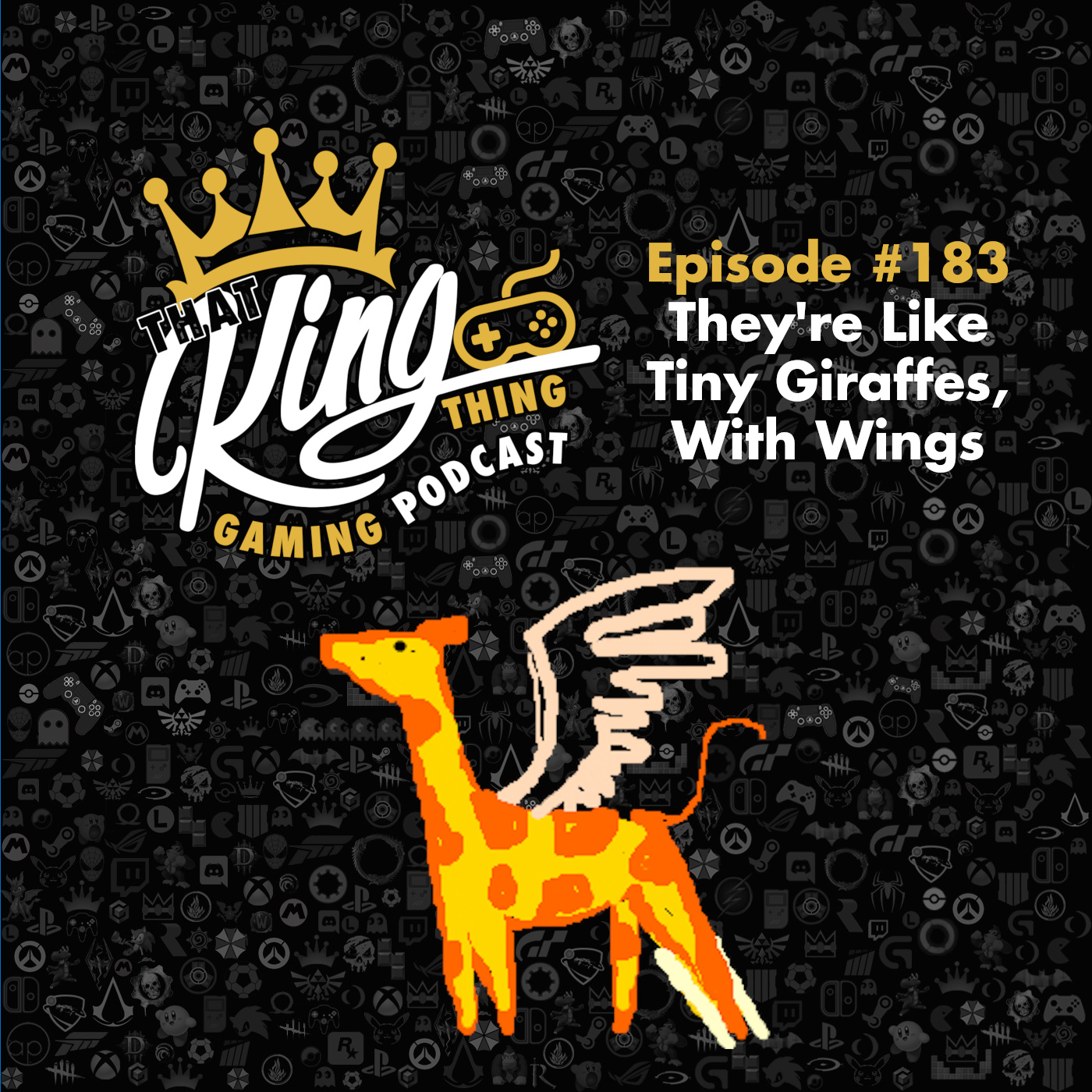 Could a Diablo announcement be heading to Blizzcon? Is it really news worthy that Modern Warfare won't have Loot Crates? What animal could Joshua be describing when he says "They're like tiny giraffes, with wings"? All these answers and more in this weeks episode!
Get 15% off at SoesicClothing.co using code "TKT" at checkout: http://bit.ly/SoesicTKT
TKT Merch: https://shop.spreadshirt.co.uk/ThatKingThing/
Patreon: http://patreon.com/thatkingthing
Discord: https://discord.gg/vQpZgq6
Twitter: https://twitter.com/That_King_Thing
Facebook: https://www.facebook.com/ThatKingThing/
Instagram: https://instagram.com/thatkingthing
Thanks to:
James Hargreaves of DeeJayOne for our outro remix of the main theme
Rob Harrison of Gamma Radio for "Time To Play A Game" 
That King Thing Gaming Podcast (TKT) is Thomas King, Joshua King and James King. Three lifelong gamers who discuss weekly gaming news, games in general and challenge each others knowledge. From xbox to Playstation and Nintendo to PC, join the King brothers for comedy and laughs in the gaming world.
Gaming | Gamers | Microsoft | Xbox | Xbone | Sony | Playstation | PS4 | Nintendo | Switch | PC | Call of Duty | CoD | Mobile | Modern Warfare | Loot Crate | Season Pass | Battle Pass | Diablo | Diablo 2 | Diablo 4 | Blizzcon | EA | Steam